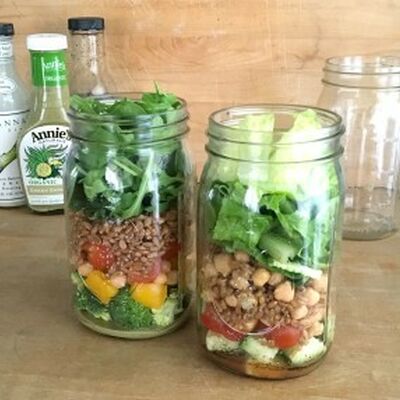 Posted July 14, 2019
I know you've seen them countless times all over social media – those mason jars full of salad. There's a...
Recipe
Spelt Pasta with Puttanesca Sauce
It's simple, flavorful, quick, and easy to make - it's Puttanesca Sauce and it's perfect with our Nature's Legacy Whole Grain Spelt Spaghetti!
View Recipe