Stories Tagged: Mason Jar Salad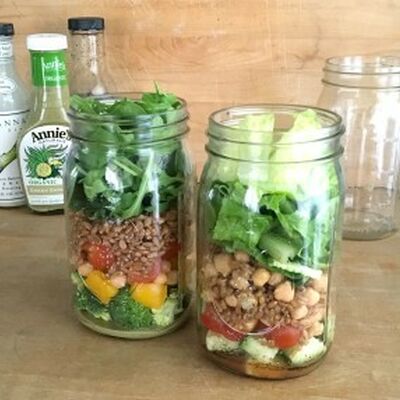 Posted July 14, 2019
I know you've seen them countless times all over social media – those mason jars full of salad. There's a...
Recipe
Spooky Spelt Cookies
With only a handful of ingredients, these Spooky Spelt Cookies are sure to become a staple in your kitchen. Spelt is an ancient grain with a slightly nutty flavor, but it's also high in protein and fiber, so these cookies are supercharged and ready to satisfy cravings. I've decorated these for Halloween, but you could theme them for any special occasion!
View Recipe